Regular price
Sale price
150,00€
Unit price
per
Sale
Sold out
Woody, Floral
It's a marriage made in heaven, or possibly in hell. This unique treatment with very low yield delivers the most powerful cistus note combining the benefits of the essential oil and absolute.
Test it in our kit
ATTAQUER LE SOLEIL - MARQUIS DE SADE
(

100 ml -

150,00€

)
DESCRIPTION

To attack the sun, to drive it from the universe, to create perpetual darkness – what an outrageous proposition! But Donatien Alphonse François, Marquis de Sade, was an outrageous man.

FULL DESCRIPTION
He took on many roles: writer, revolutionary, philosopher, libertine. He disdained the social norms and he demanded unrestrained freedom. He questioned every assumption about love, beauty, even violence, and he ignored the taboos. He wanted to attack the sun and ignite the world, liberate us from our preconceptions, break down the barriers which keep us from accepting our own desires. We identify with him, because we try to do the same. Which is why Etat Libre d'Orange has chosen to celebrate a man who celebrated extremes. We have invited the Marquis de Sade to join our family of outrageous perfumes. He has accepted with pleasure . . . and maybe a little pain.

Etat Libre d'Orange and the Marquis de Sade. It's a marriage made in heaven, or possibly in hell. Either way, it works. Together, we launch an assault on the sun.

To read Sade is to take a risk — one is suddenly forced to face one's self, exposed. It's a wonderful risk to take if you want to plunge yourself into the heart and the body of humanity. Because Sade liberates.
He pushes us to imagine and to desire, far beyond the boundaries which saturate our perspective.

"How many times, dear God, have I not longed to be able to attack the sun, snatch it out of the sky, create a general darkness, or use that star to ignite the world."
As a creator of perfume, how could I open my perspective, imagine beyond my limitations? A very personal question. The cistus! One of my paradoxes. One of my gray areas.

I have always recoiled from the cistus, I've avoided it or hidden it under thick layers of vanilla and amber as a way of escaping it. This is why I have made myself confront a radical formula: the cistus, exposed, and in all its states.
My dear Marquis: here's to your suns, to our volcanoes!

— Quentin Bisch, perfumer

From the depths of his prisons, Sade constantly reminded his contemporaries — and all men — of his injunction to go beyond compromise, to overcome conformity, and to always put freedom rst. To be yourself, without suffering the judgment of others; to be yourself and to live as you want to live… "All human happiness is in the imagination," Sade reminds us. Sade was the freest man who ever lived. Sade is desire and passion, strength and tenderness, provocation and sensuality. His scent is the same: in nitely volcanic. Like his perfume, Sade cannot be banished, reduced to silence, made to disappear. He is there, always there: unforgettable. This is an eternal fragrance that endures just as his thought endures, beyond time.

— Hugues de Sade
INGREDIENTS

ALCOHOL DENAT., PARFUM (FRAGRANCE), AQUA (WATER), LIMONENE, ISOEUGENOL, EUGENOL, GERANIOL, LINALOOL.

The ingredients in Etat Libre d'Orange products are updated regularly. Before using an Etat Libre d'Orange product, please read the list of ingredients on its packaging to ensure that the ingredients are suitable for your personal use.
View full details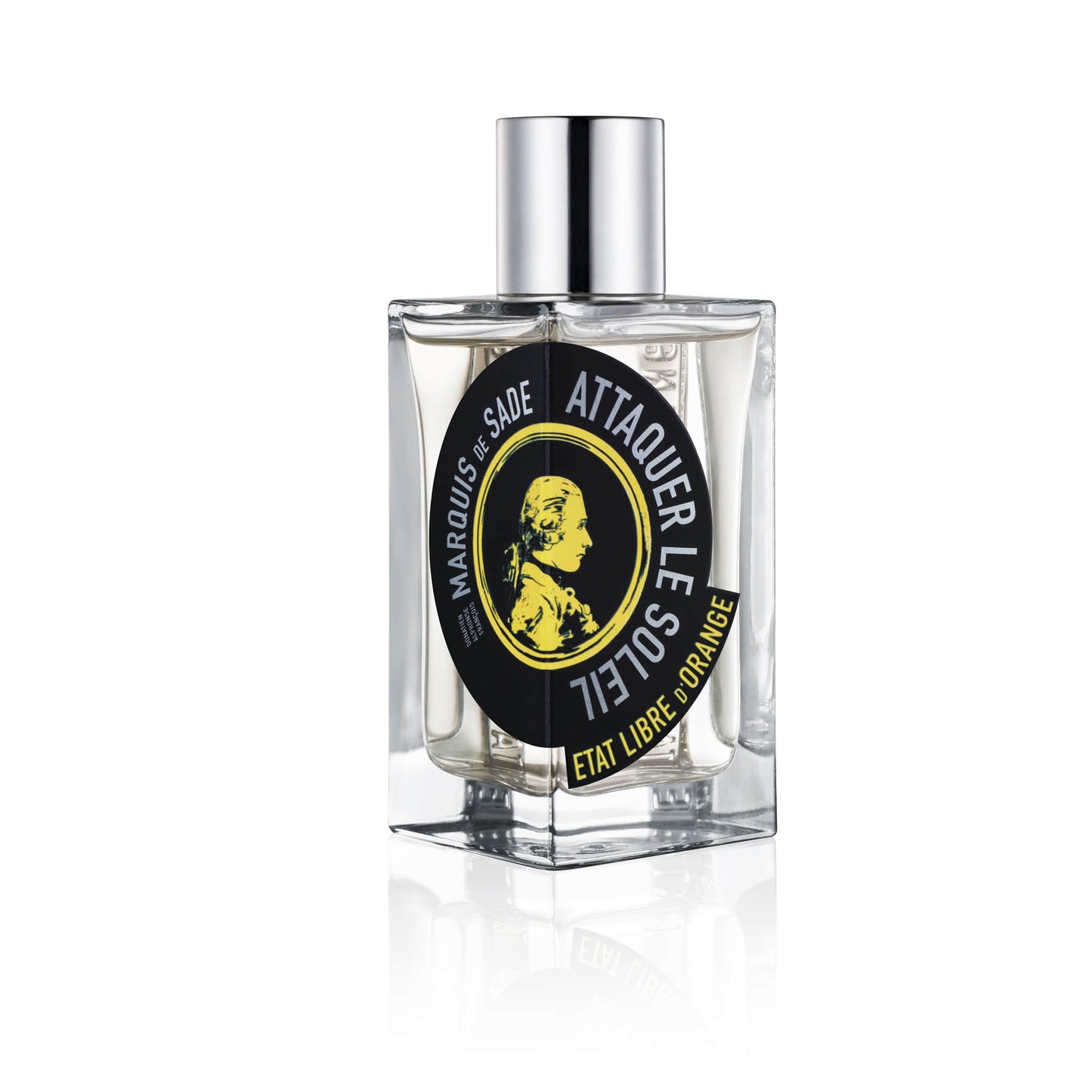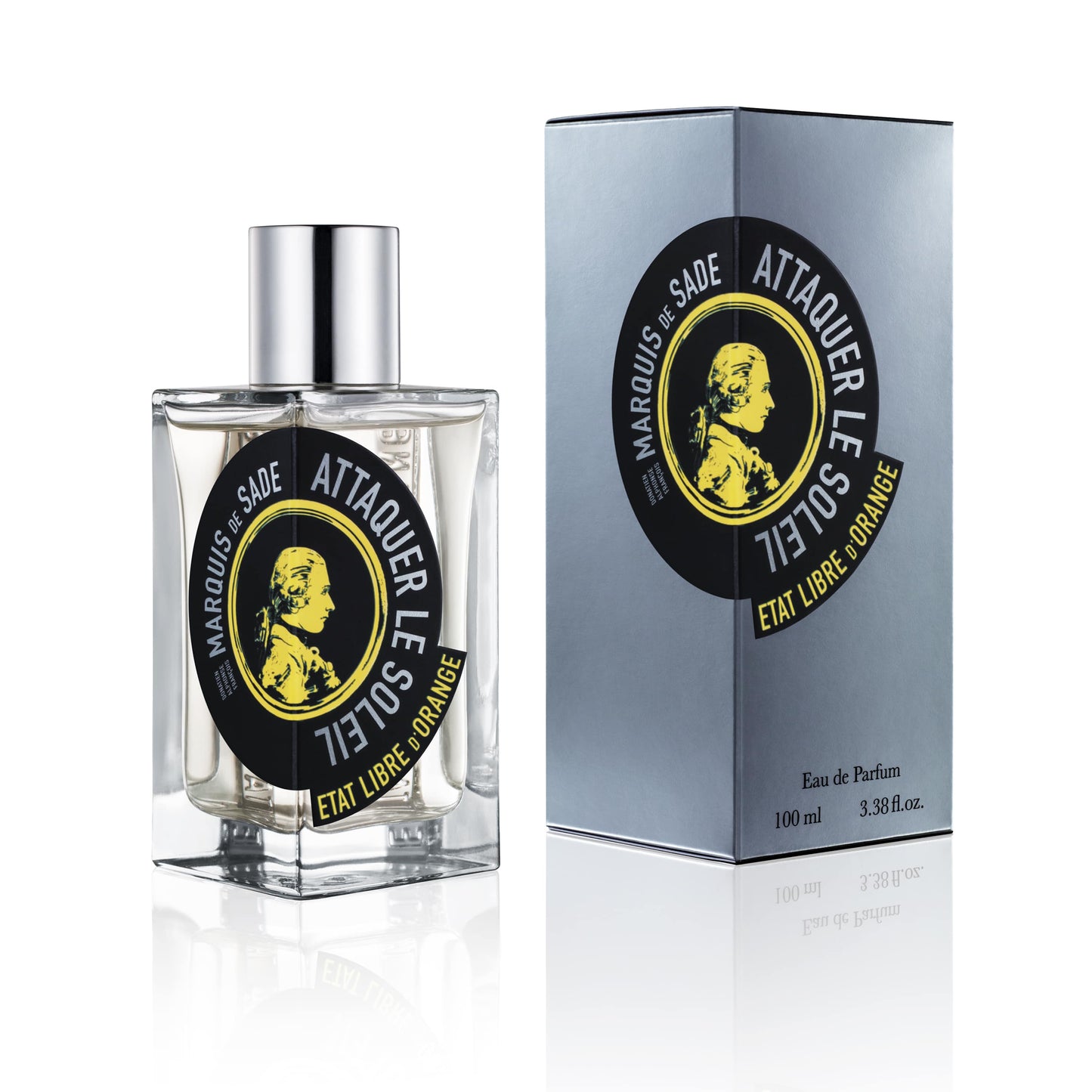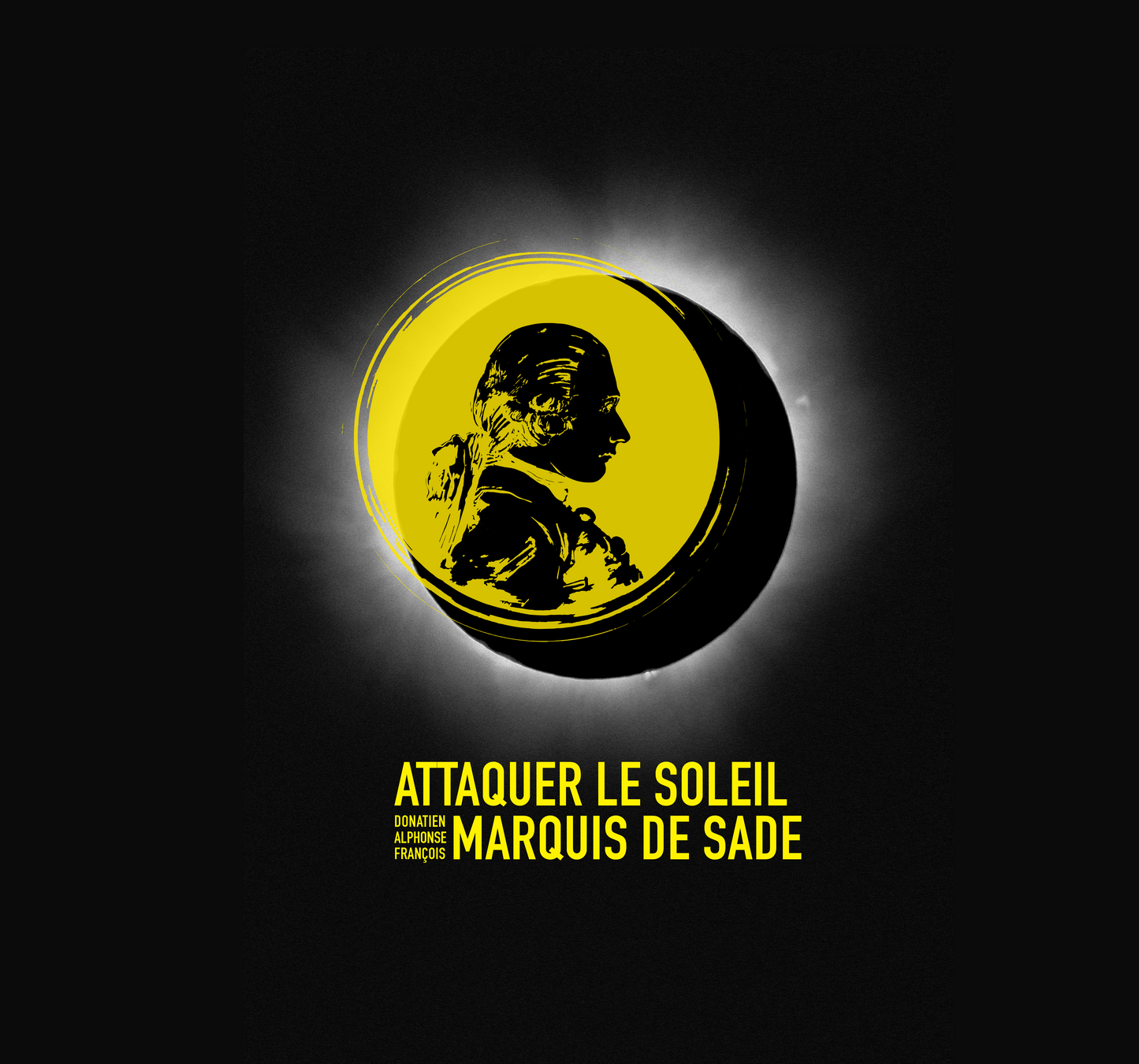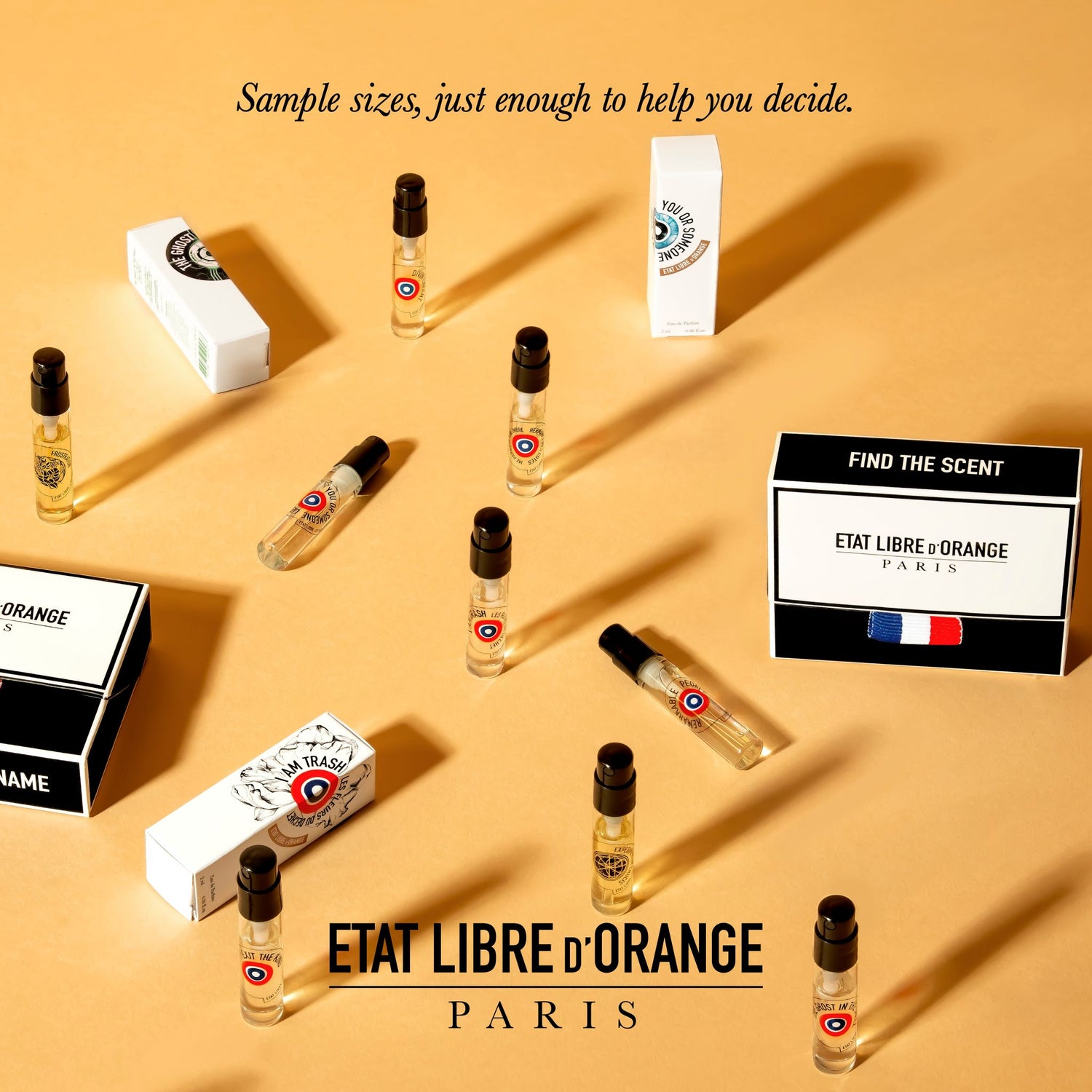 TRY IT ON
Discover this fragrance and the best of Etat Libre d'Orange collection through a self-composed discovery set of 4 x 2ml samples.