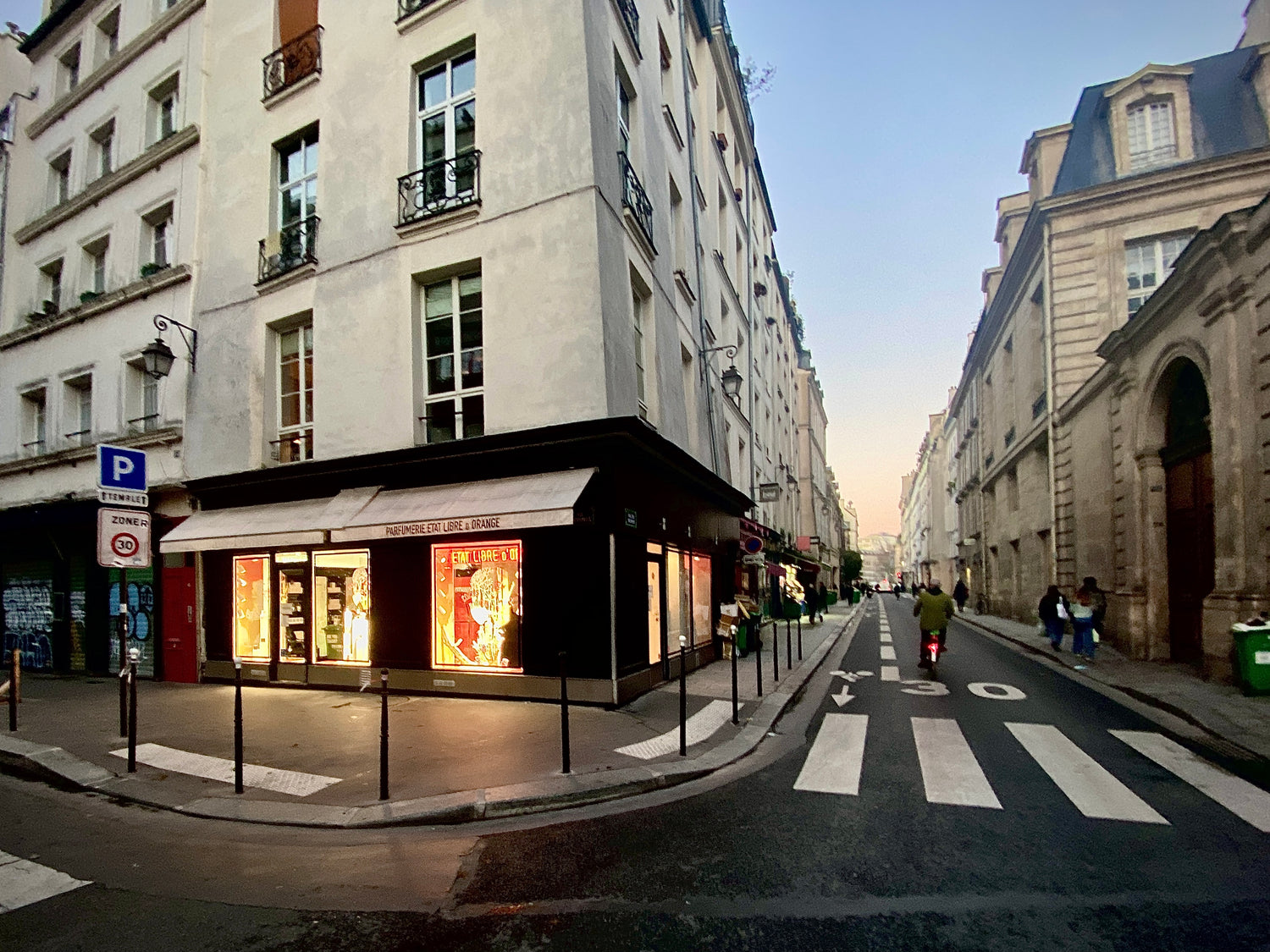 ETAT LIBRE D'ORANGE PERFUMERY - RIGHT BANK
A corner perfumery at the frontiers of natures and genders.
A monumental corner which distills, in each of its bottles, existentialism, audacity and irreverence. A singular place in the Haut Marais where multi-cultural, multi-sexual, multi-conceptual elements intermingle on the skin. 
69 Rue des Archives
75003 Paris
+33 1 71 27 47 83 
Open every day, from Monday to Saturday
from 11.00 am to 7.00 pm
Ⓜ Hôtel de Ville Ⓜ Arts et Métiers Ⓜ République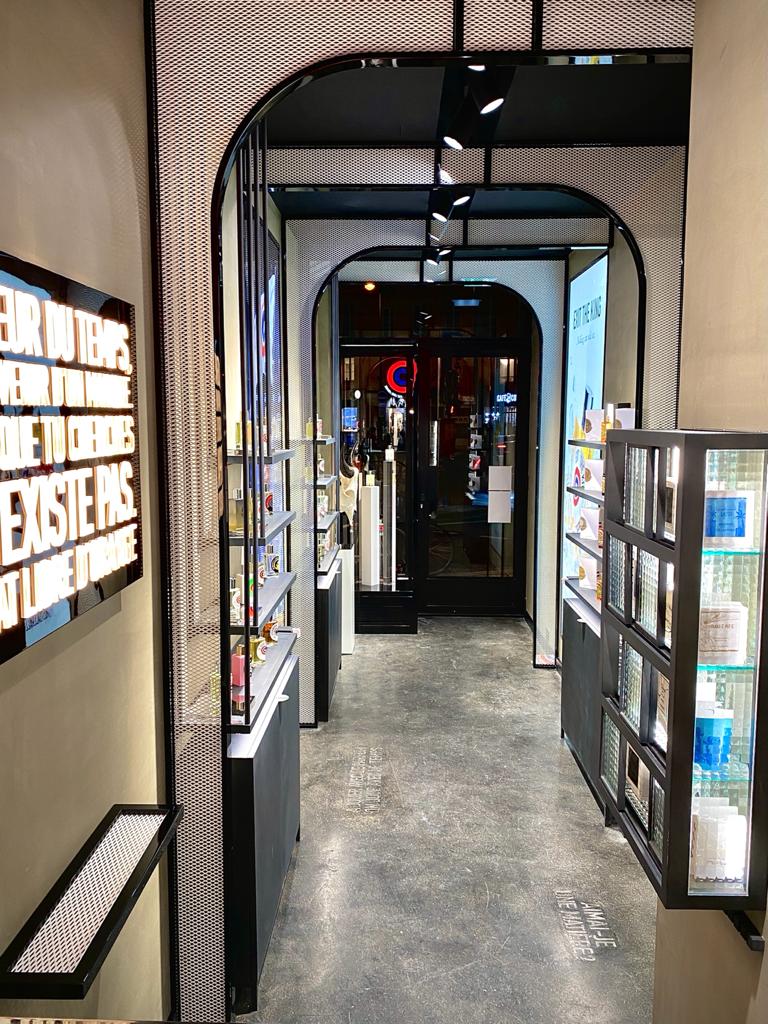 ETAT LIBRE D'ORANGE PERFUMERY - LEFT BANK
Cross the Seine to another bank, and find the consulate at the top of rue des Saints-Pères, on the border of the quai Voltaire and its lights, near the Boulevard Saint Germain and its poets. Here lies a second state that you can visit to experience these timeless smells on your skin. 
80 Rue des Saints-Pères
75007 Paris, France
+33 1 75 57 66 27
Open every day, from Monday to Saturday
from 11.00 am to 2.30 pm and from 3.30 pm to 7.00 pm 
Ⓜ Sèvres-Babylone Ⓜ Saint-Sulpice